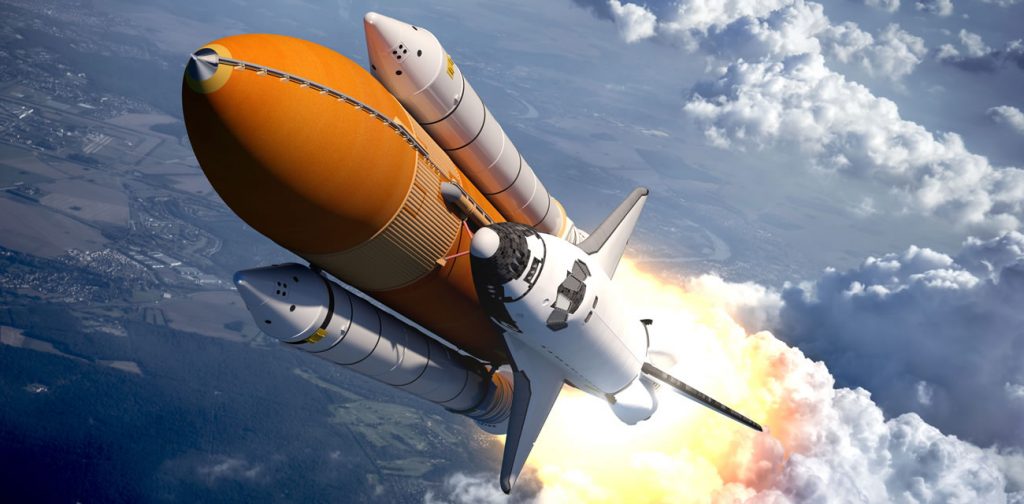 "Bank of America Merrill Lynch sees the size of the space industry octupling over the next three decades, to at least $2.7 trillion…As the cost of space access plummets, BofAML joined Morgan Stanley among Wall Street investment banks bullish on the extraterrestrial industry. Both put the space market today at around $350 billion, but BofAML's outlook is nearly triple Morgan Stanley's expectation of a $1.1 trillion market by 2040." ~ Michael Sheetz @thesheetztweetz
The global commitment to become a multi-planetary civilization is significant. If a growing population and "peak everything" are primary trends, so are the management of a global telecommunications infrastructure from space. The push to dominate and control from space and the push to mine asteroids and access new resources in space. Consequently, expect the space industry to continue to grow.
We have updated our list of space-based companies below, initially published in our 2nd Quarter Wrap Up for 2017. This represents companies traded on the U.S. stock markets as well as foreign companies that have ADRs listed on U.S. exchanges. Below is a sortable table for further information on each company.
[table id=2 /]
Click on the name of the company to view its website. Click on the stock symbol to see information about it at Yahoo Finance.
Footnotes
Sources:  Morningstar, Yahoo Finance, Bloomberg, and company financial filings and annual reports.
Financial data is as of the most recent quarter available.  For most, but not all, companies shown, this is December 31, 2017.
"LTM" stands for "Last Twelve Months" and represents one full year of results of operations.
Market capitalization, price/earnings ratios, dividend yield and stock market returns are as of the close of business on April 24, 2018.
All amounts shown are in U.S. dollars.  If it was necessary to convert any foreign company's' results to U.S. dollars, the conversion rate as of April 25, 2018 was applied.
Disclaimer
Inclusion of companies on this list does not imply that Solari recommends these stocks for investment.  Please consult your financial advisor and invest in a manner appropriate for your personal situation.
See Also:
[Note from Catherine: This is a work in progress. We welcome edits and additions as well as companies from Asian and global markets. Please send to space@solari.com or post in subscriber comments at Solari.com.]